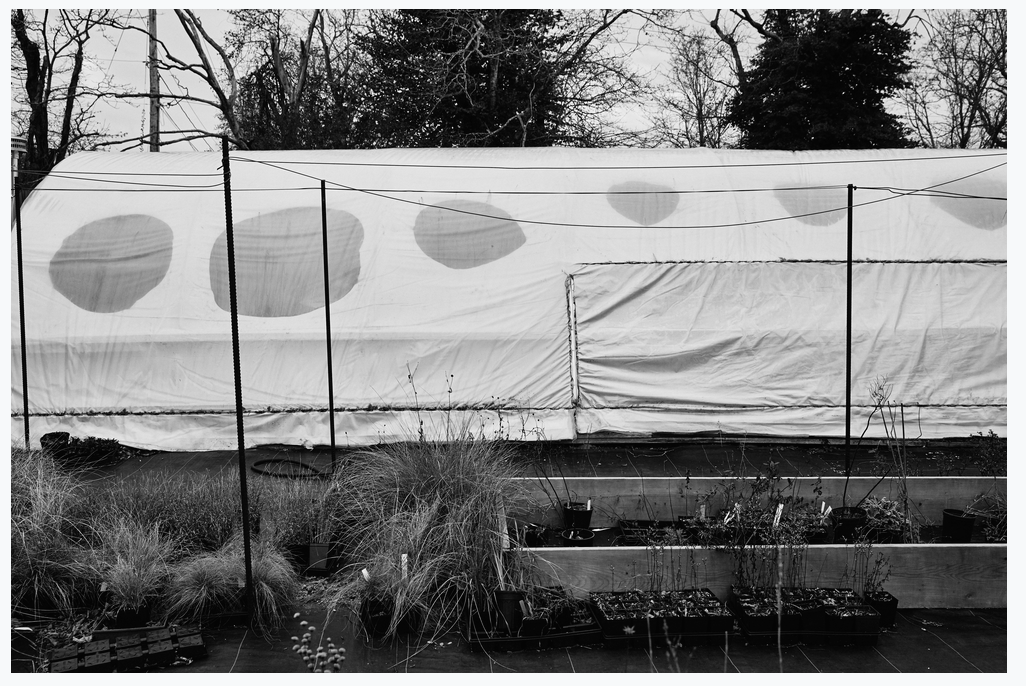 Gamine is a Tiverton, RI based apparel company, founded by gardener and nurserywoman, Taylor Johnston. The first pair of Gamine dungarees were born when (iconic fashion photographer,) Bill Cunningham took a photograph of Taylor at work at the Isabella Stewart Gardner Museum. Upon seeing her raggedy threads in the NYT Style section, she started Gamine with the goal of supporting and celebrating the anachronistic processes and traditions of American made work clothing.
From that first pair of dungarees made in the same small town factory that once made Levi's and Carhartt pre NAFTA, Gamine quickly amassed a global following and became known for archival inspired designs and transparent production processes.
Just as she did when she started Gamine in 2014, Taylor still meticulously tests new materials and patterns everyday in the garden.

Taylor Johnston
Taylor is a gardener, nurserywoman and Gamine's production manager and designer. Her work in apparel is informed by being covered in grime for almost 20 years, while her work with plants ranges from growing food and building meadows to tending kiku and species tropical orchids. Her current work at her nursery /design studio, co-owned with nurseryman, Ed Bowen (issima), uses an analog approach to select unusual hardy plants, and designing singular gardens for both public and private clients.

Whitney Deane
Whitney is a mother to three beautiful children all under the age of 6 and Gamine's Studio Manager. She is definitely representing our country in the Olympics of customer service. If you've not yet had the pleasure of corresponding with Whitney, you'll find she has a crystal ball ability to fit people she has never met. Having been a fit specialist and personal shopping concierge at Bergdorf's, as well as a lead on the e-com team at Saucony, she is the queen of team Gamine.