Slim Slouch Dungaree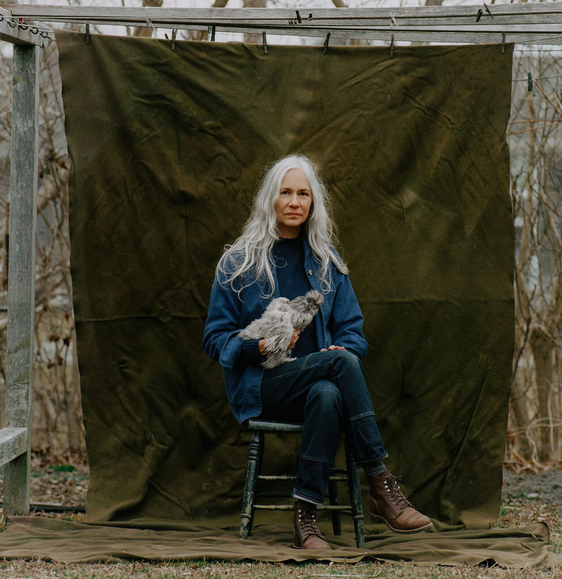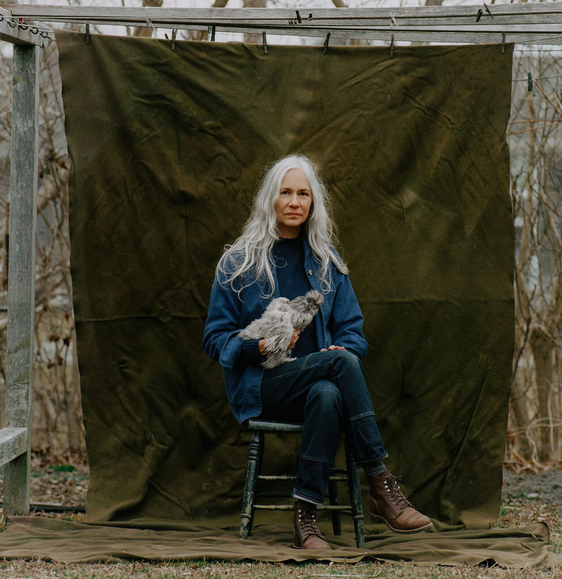 Slim Slouch Dungaree
When I was working as a gardener inside an art museum (Isabella Stewart Gardner Museum), I had the funny experience of working around internationally recognized artists, patrons, and in front of Bill Cunningham's lens. Getting dressed for work was problematic (to put it mildly). I had experienced the dearth of women's work pants for about a decade up until that point, but the Museum and my time with Bill Cunningham inspired me to think about a solution to the problem. Like all great things, with time and effort, the dungarees I designed over the years got even more beautiful as I wore them to work each day. Many people were asking me to make them a pair and so here we are!
As our first dungaree introduction, the Slim Slouch is a mid-rise dungaree, which I designed with my pattern maker (who has 40 years in the biz) to sit higher in the back and scoop just below the navel in the front—it's designed to be comfy for bending over for extended periods (a position not unfamiliar for most gardeners). These dungarees are made in a nano scale factory, where Carhartt and Levi's were once made, pre-NAFTA. The talented women who sew our dungarees use machines that date back to WWII —the strength and elegance of the stitches reminds me of the importance of recognizing American craft, and pausing to think about the unique way jeans fit into the cultural fabric of this vast landscape.
Celebrating the selvage edge of this remarkable, deadstock 13 oz denim from the now extinct, White Oak Mill in N.C., we're proud to make use of a gorgeous textile that already exists, saving precious resources where we can. Large, old school patch pockets in both the front and back fit everything from a phone to a folded saw. The easy slide buckle-back allows you to further control the fit, making for a more comfortable ride and extended no-wash wear. Reinforced knee panels keep dreaded blow-outs at bay, and the open bottom seam prevents debris from getting trapped. As these dungarees break in, the unique wear patterns fingerprint your denim and carry the signature of your work.
Mid-rise, slightly higher back rise.

100% cotton 13 oz selvage White Oak denim.

Thread to trim, made in the USA.

Straight leg.

Available in 4 inseams and 3 fitsScroll down for sizing geekery.
Please note: if your desired size/inseam if out of stock, please contact Whitney@gamineworkwear.com for restocking timelines.
Please scroll down for sizing geekery
The easiest way to find your size is to first figure out which fit you are! Are you fairly straight (not so curvy?)? That's easy—you're a straight fit. Are you someone who often experiences the dreaded waist gap given your lovely hourglass figure? You will be perfect for the Demi or Bold fits. All you need are three quick measurements using the size charts below. A few tips on Points of Measure:
You can use the front rise info to find where on your waist to measure (measure up from crotch), or measure roughly where your waist creases when you bend over (about an inch below the navel for most).

Hips: simply measure around the fullest part of your hips/bum.

Thigh-quickly measure around the thickest part of one thigh.
Straight Fit
The straight silhouette is designed specifically for gals who have less definition between their hips and waists.
Demi Fit
The demi silhouette is designed specifically for gals with a waist much smaller in proportion to her hips.
Bold Fit
The bold fit is designed specifically for gals with hourglass silhouettes needing a bit more room through the bum and waist.
Have questions?
As sizing is a bit of an imperfect science, we are always delighted to assist! Please reach out to our sizing whiz, Whitney (Whitney@gamineworkwear.com)!