Quadro Pant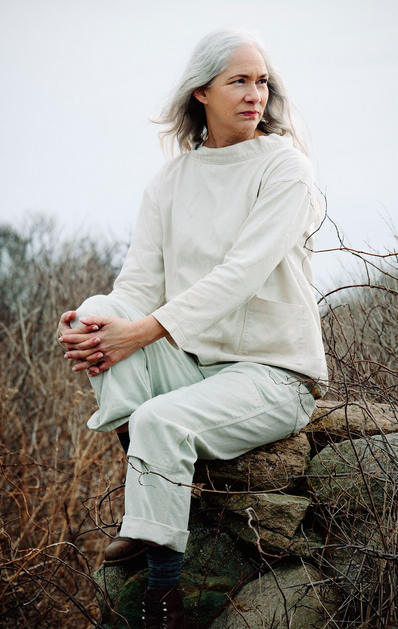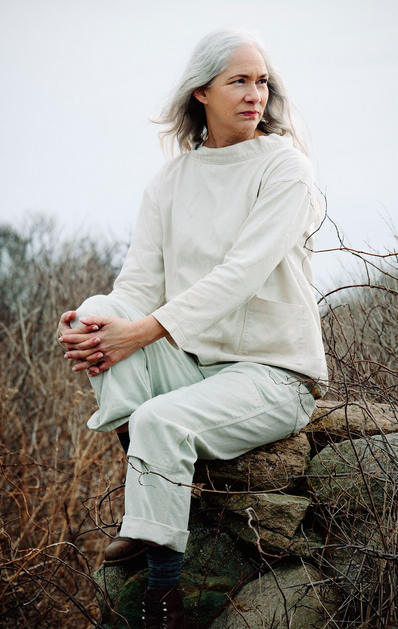 Quadro Pant
When the archivist at Dickies let me get my dirty paws on their infamous painter pant, I could hardly believe my good fortune. For as long as I can remember, I've admired this beloved painter pant in hardware stores all over the South Coast of New England. On occasion, I used to be able to thrift an older, worn pair made of an unbleached cotton fabric. As a person nostalgic for the way work clothing "used to be made," nothing made me more excited.
We are so thrilled to take this storied pant back in time while updating the fit for women in the 21st century. Celebrating our love of archival details, we chose a washed, unbleached, natural cotton fabric with small remnants of the cotton husk dotted throughout, and the same buttons Dickies used in the 20's and 30's.
With affection for the Portuguese community of SE New England, where I live and work, the name for this special pant comes from the Portuguese word "Quadro," which roughly translates to "painting." A fitting description as this pant is a true blank canvas for your world of work.
Side hammer loop, thigh pockets, reinforced knees, and a big front and back pockets.

High rise, sits at or just below natural waist (see rise info to help understand where it would fall on you).

Fitted with touch of ease through hip, waist, and bum with a slight boot cut.

30 inch inseam to start (we found this works ace for most ladies given the rise). (Our models wear a size 29 & 30 and are 5'7 ''and 5''9'' respectively).

8.75 oz., 100% cotton.

Patterned, sewn, and washed in Texas.
If your desired size is out of stock, please don't hesitate to give us a shout to get on our wait list! : ) (whitney@gamineworkwear.com)
(You can expect a touch of stretch in waist, hips, and thigh)