Cody Tote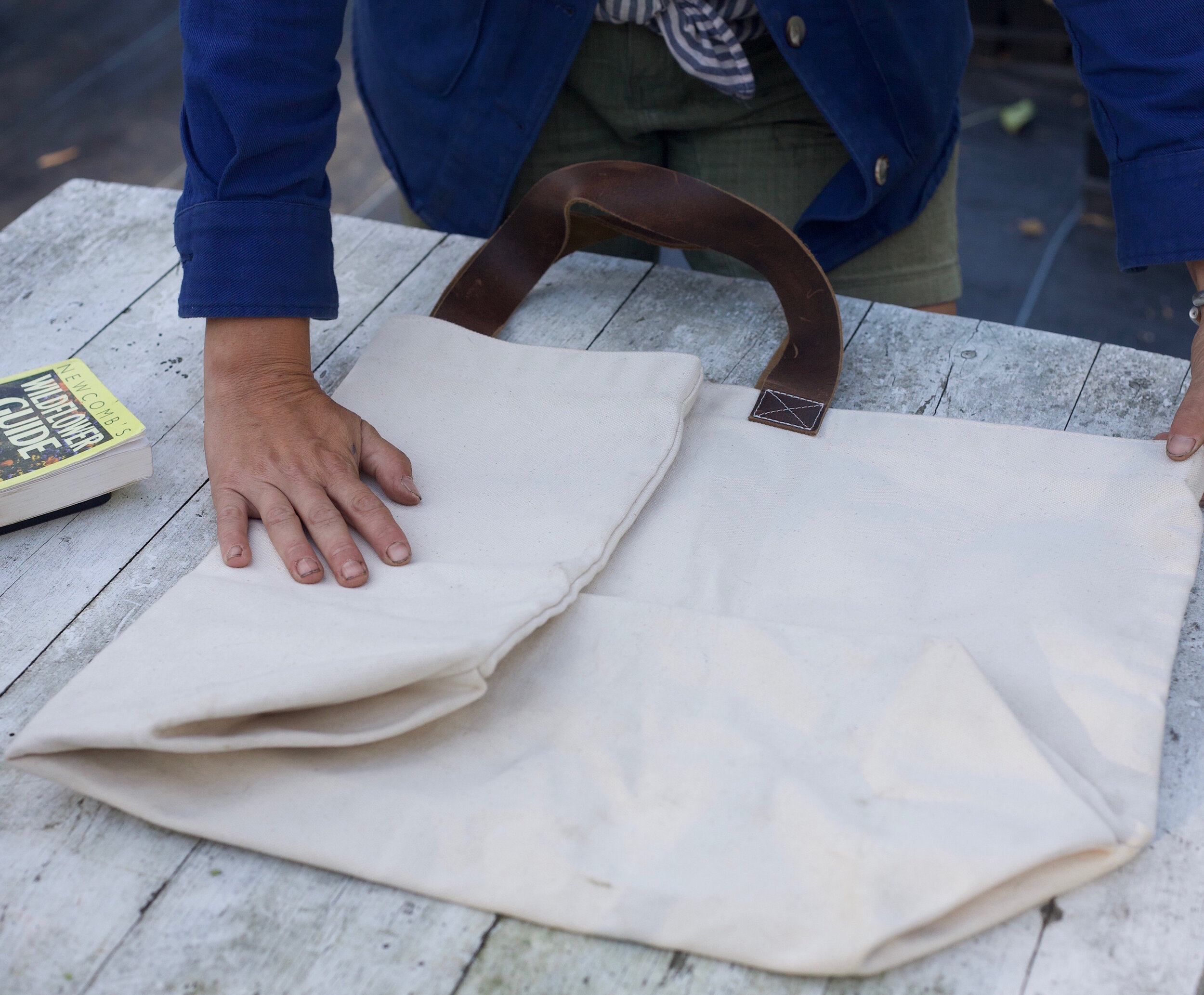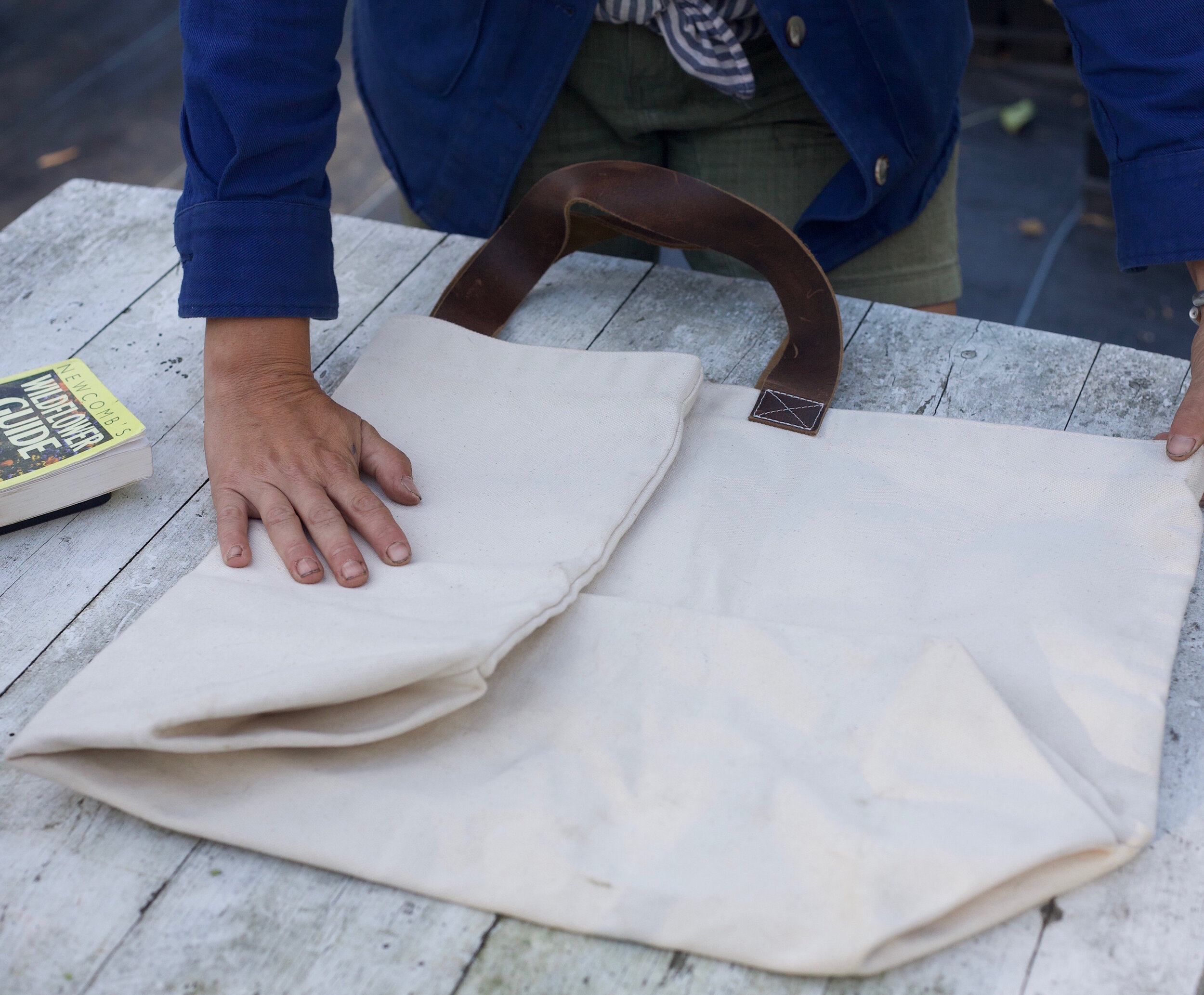 Cody Tote
From LLBean to Steele and Forestbound, New Englanders are famous for (among other things) their opinions on tote bags. No matter how many times I've been asked to design tool bags, I always come back to the humble tote. The flexible shape means you can carry more than just tools (eg., books, clay pots, boots) and not just on a job, but to the library, market, or beach. There's something so irresistible about owning a bag that carries you through life and work. A bag doesn't need to be over-engineered just because it's for work.
Using classic American cotton duck, premium dyed and tanned domestic leather, we are thrilled to debut two carriers in collaboration with the extraordinary seamstress and leathersmith, Cody Nowell. Hand sewn in her New Hampshire studio, Cody's talent with rugged materials and pattern architecture, honed through years sewing custom sails, tents, and apparel, are among the reasons why we cherish cottage industry production over mass production.
Cody's eponymous tote is adapted from a beloved carrier made for years for just friends and family. An expansive, flexible silhouette engineered to fold down to a mere 10 in x 9 in, it's a perfect travel companion or trunk bag. You'll use this bag to carry everything from firewood, shovels, laundry, boots, books, to tools. We challenge you to find you to find a more adaptable, classic, sturdy bag.
100% cotton duck, sorrel or indigo leather handles

18 inches x 7.5 inches x 28 inches, 10 inches x 1 inch x 9 inches folded
Lovingly patterned and sewn in New Hampshire